Reflections from a Jawun secondee
The following blog was written by Jane, a Jawun secondee that the MDWg team had the pleasure of getting to know this year.
Over the last five weeks, I've had the privilege of working at the Mirima Dawang Woorlab-gerring Language and Culture (MDWg) as a secondee on the Jawun program, an opportunity made possible through my day job at Fortescue Metals Group in Perth. As an honorary member of the MDWg family, I've lived as a Kununurra local and immersed myself in a cultural experience like no other.
Working with and getting to know the MDWg Language Workers, Miriwoong Elders and Language Nest team has taught me so much, both professionally and personally. While it's impossible to share this experience in just one short blog post, here's a snapshot of some of my most memorable moments.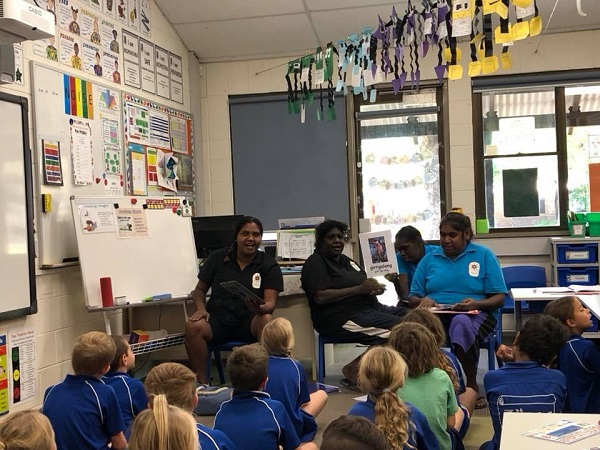 It was such a treat to be welcomed into classrooms at local primary schools and early childhood centres in Kununurra to see the Language Nest in action. The Nest team teach Miriwoong to more than 400 Indigenous and non-Indigenous children each week. This program is an extremely important part of keeping Miriwoong alive for future generations. With games and singing incorporated into the lessons, it's obvious how much the kids (and teachers!) enjoy it.
Storytelling
The MDWg Language Workers and Miriwoong Elders have been extremely generous with sharing both their stories and perspectives with me. I was able to tag-a-long on MDWg's recent visit to Miriwoong cultural site – the Goanna Dreaming. I received a traditional welcome to country called a 'Mantha' and spent the day observing the Elders as they told stories in Miriwoong. These storytelling sessions are recorded and translated in order to assist the work being done by MDWg.
With less than a handful of fluent Miriwoong speakers still alive, there is a sense of urgency for MDWg to record and understand as much of the language as possible. Visiting significant cultural sites assists with recalling memories of time spent on country.
From secondee to student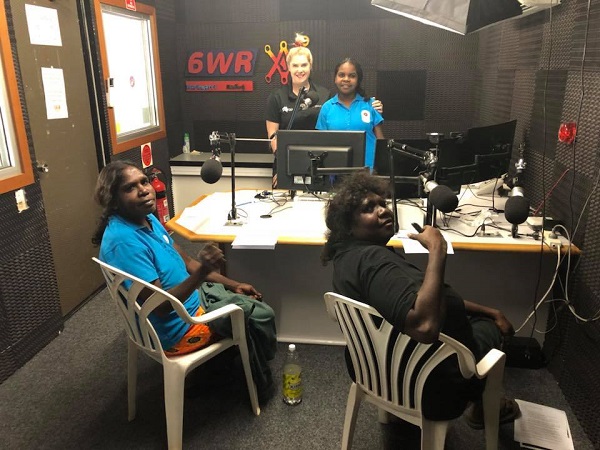 MDWg runs a Public Language Class each week for locals living and working on Miriwoong country. While Miriwoong can be a tricky language to learn, especially as an adult, the classes are fun and friendly. With a little persistence and patience it does start to come together! The Miriwoong Language App will be a handy little resource when I return to the city.
At the heart of it all
MDWg is full of character and it's the people that I'll remember most fondly. The friendly faces, the laughter, the yarns and the big cups of tea. The people at the heart of this organisation are making a huge contribution to the local community now and for future generations. In return, MDWg provides meaningful employment opportunities to its team members. As an onlooker, you get a real sense that everyone enjoys being at work.
On my return home, I intend to share my memories from MDWg far and wide. I'm happy to have played a part, albeit a small one, in the language preservation project.
Warany, ngoondengi benewoo!
-Jane Humphries