Our Work
MDWg works to document, revitalise and maintain the Miriwoong language and culture. We strive to deliver a range of innovative programs to achieve this, building on our documentation and archiving activities to enable Miriwoong people to learn and engage with their language. The programs and initiatives currently delivered by MDWg include:
Take a look at MDWg's Impact Infographic here.

Awards and Recognition
Our work and achievements have been recognised through a number of awards:
MDWg Supporters and Partners
The work of MDWg is kindly supported by the Australian Government. The Indigenous Languages and Arts program (Office for the Arts, Department of Infrastructure, Transport, Regional Development and Communications) provides the majority of funding to operate Mirima Language Centre, including the employment of Indigenous staff, resource development, language teaching, and bilingual radio programs.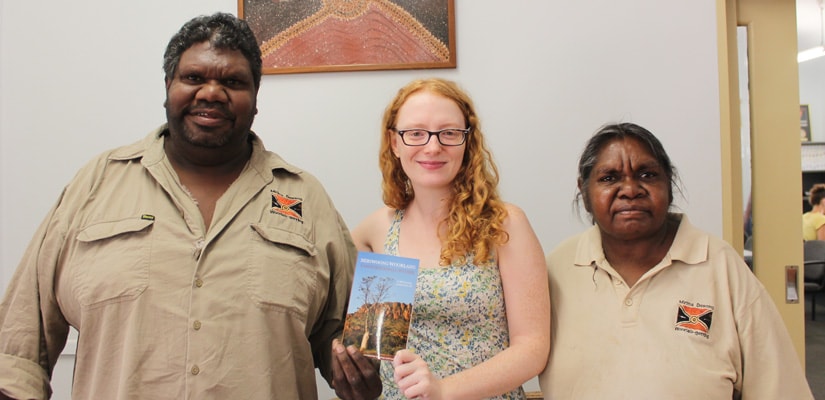 In addition, we would like to acknowledge the support from the National Indigenous Australians Agency Save the Children (SCA)/Communities for Children (CfC – Department of Social Services) for their incredible support of the Miriwoong Language Nest.
In the past, the Kimberley Development Commission has funded a variety of projects related to language and economic development and we express our gratitude for this support.
We also extend our sincere gratitude to Wyemando Bequest for their support of Miriwoong publications.
MDWg also wishes to acknowledge the invaluable support of the various members of our Saving Miriwoong Donor & Sponsorship Program. These supporters enable us to expand our efforts to save the Miriwoong language.
If you would like to support this initiative, even in a small way, please "Help Save Miriwoong" page or visit MDWg's GiveNow page!
We would like to acknowledge the generous support of the following funding agencies through which our work is made possible: