Cultural Activities and Performances
Language workers, linguists and Elders go to cultural sites 'out bush' to look for bush tucker, plants and animals. The intent is to absorb as much as possible of the old people's knowledge about the beautiful nature of Miriwoong country.
MDWg receives requests for dance performances and other kinds of cultural involvement for a range of events throughout the year. Corroborees are a regular occurrence during the cooler months.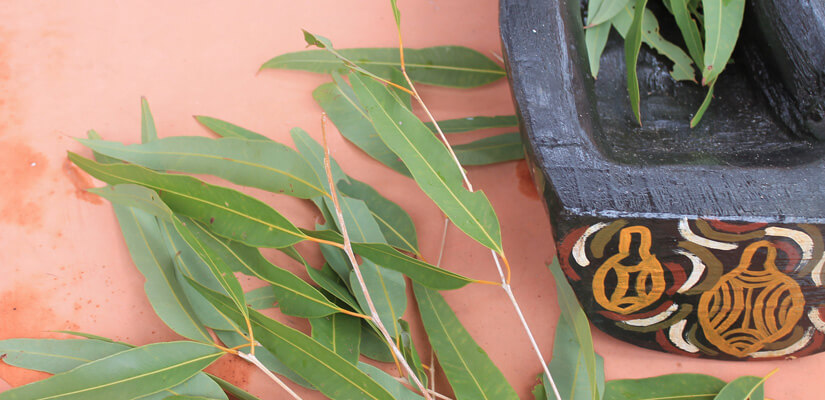 Upon request, we can help organise a traditional dance – usually as part of a larger event. In the past this has included the Kimberley Moon Experience during the Ord Valley Muster, The East Kimberley Aboriginal Achievement Awards and the Barramundi Concert. The Mirima Dancers also perform at the openings for smaller events. During NAIDOC Week each year, the dancers are always busy performing in the community. We can also assist in locating a speaker for a welcome in Miriwoong language.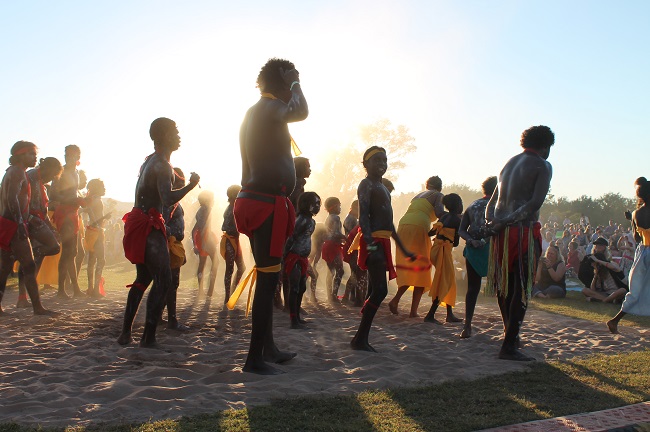 Please enquire about fees for these services as they may vary depending on the time and size of the event.
Cultural activities are best captured on video tape and some of our language workers have undergone training in film production and editing. Each performance is documented through video recording and is edited before being archived. Below is a film created by MDWg's Project Linguist Frances Kofod, about Miriwoong song and dance.