Miriwoong Knowledge Cycle
Miriwoong Knowledge Cycle
The insight and knowledge of our Elders is critical to achieving our mission of Saving Miriwoong. The MKC brings Elders together with young language learners and MDWg linguists to discuss, consult and receive advice on a variety of different aspects, including:
Understanding and interpreting the language correctly
Developing new ways to describe the modern world in Miriwoong
Advice on how to best teach younger generations
Documenting stories, knowledge of country and other insights
Cultural advice and leadership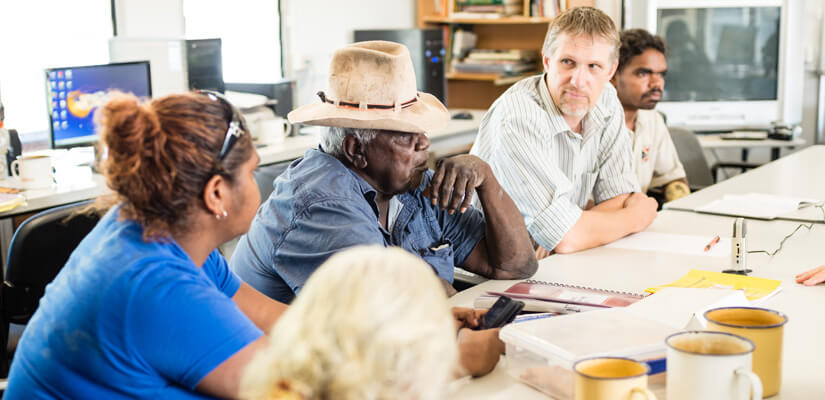 There are only a limited number of Elders who are fluent in the Miriwoong language and are in a position to share their vast and precious knowledge on traditional ways of life. The knowledge of Miriwoong Elders is in areas of language, dance, traditional skills and ancient stories. We depend on these Elders, as long as they are with us, to teach us, and to pass on their wisdom to younger generations. The invaluable information and insights gained from Elders during MKC sessions form the basis of all our other activities. The knowledge and wisdom of Elders helps us progress towards our goal of Saving Miriwoong.