Miriwoong Learning Resources
Our "Let's Learn Miriwoong" resources help make learning Miriwoong possible for children and adults anywhere; at home, in the car or even out in the most remote parts of Miriwoong country.
MDWg staff work tirelessly to bring the stories, lessons, and wisdom of our ancient language and culture into the modern world. We produce radio shows, write bilingual audio books, record videos and we've even created a Miriwoong language app and a Learn Miriwoong app -available in App Store and Google Play!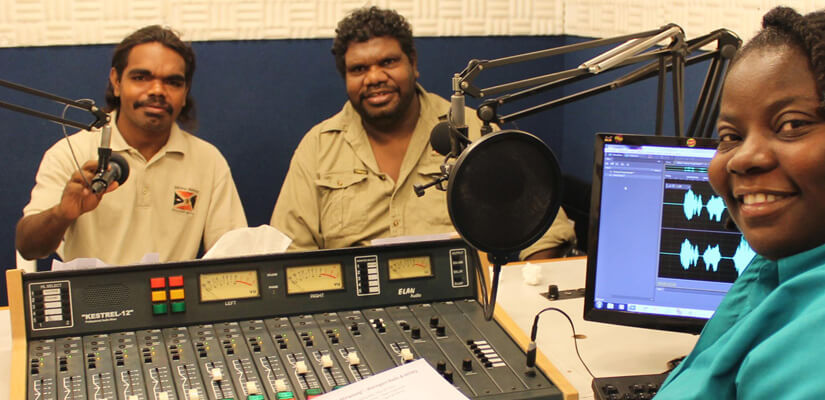 Hearing and seeing our language used in new and innovative ways is a great source of pride for our community. New technologies help to make it easier for everybody to start talking Miriwoong!
Recent Publications
Most recently, MDWg has published the Miriwoong Public Dictionary, as well as three bilingual audio-books.
The Miriwoong Language Nest Team, Elders, and linguists authored 'Gooloo-gooloob Yarroondayan', which translates to 'We are all happy'. Year One students from Kununurra District High School illustrated the book as a part of a Miriwoong Language Nest unit about feelings.
Sylvia Simon wrote and illustrated 'Jigeng', a book about birds that can be found on Miriwoong country.
Julie Bilminga adapted and illustrated a Dreamtime story, 'Goorrandalng thoon Jalin' (The Brolga and the Kangaroo).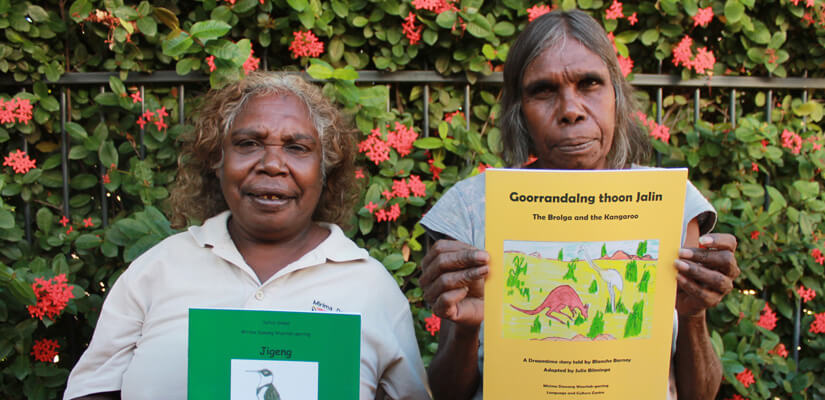 We're proud of the bilingual (Miriwoong-English) resources that we produce, and believe that they are an important step in helping individuals, families, & the community as a whole learn Miriwoong.
Take a look below at the books and other resources we've developed to date:
If you would like to purchase any of these Miriwoong resources, pop in to the language centre and see what we have available! Or, if you can't come down to the centre, you can also email info@mirima.org.au or call us on (08) 9169 1029. All money raised from the sale of these books and resources goes into continuing our Miriwoong revitalisation programs.