Celebrating Miriwoong Language Teachers
Woorlab barrenkoo-woorri woothoo-woothoong Miriwoo-biny, wayini woorlab berrindawoon waniwoogeng.
(Speak Miriwoong to children and then they will all keep on speaking.)
October 5 marks World Teachers' Day. At Mirima Dawang Woorlab-gerring, the value of teaching and education cannot be understated. Teaching the Miriwoong language and culture to the Kununurra community is a key priority for MDWg. In fact, education is one of the organisation's guiding values.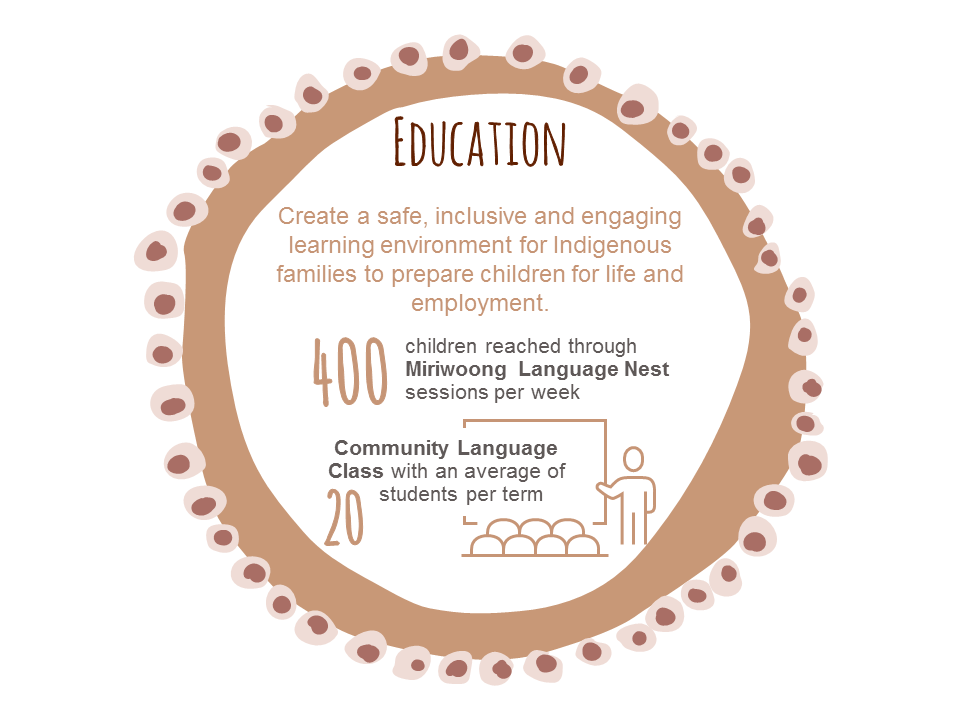 For the past five years, the Miriwoong Language Nest has been connecting children to language through engaging, immersion-based sessions. Miriwoong Elders believe that one of the most effective ways of addressing the challenges facing the community is by sharing and teaching language. Enabling people to connect and reconnect with their proud Miriwoong heritage is increasing feelings of pride and self-esteem. For non-Indigenous people, teaching Miriwoong language and culture is increasing levels of cross-cultural awareness and understanding in the classroom.
Current research shows that individuals who can speak their heritage language experience a number of benefits, including:
Better physical and mental health
Increased likelihood of attending and completing school
Increased likelihood of gaining employment
Decreased likelihood of abusing alcohol or illicit substances.
(Source: Our Land Our Languages, House Standing Committee on Aboriginal and Torres Strait Islander Affairs, 2012)
MDWg applies internationally renowned teaching models to ensure that current and future generations have the opportunity to learn and celebrate the Miriwoong language. Take a look at the video below that shows the love of language that our Miriwoong teachers bring to Language Nest sessions every day:
Thank you to all of the project partners of the Miriwoong Language Nest. Without this generous support, the program would not have such a strong presence in the community. And finally, thanks to the Miriwoong teachers who share their language so generously with hundreds of children each week.